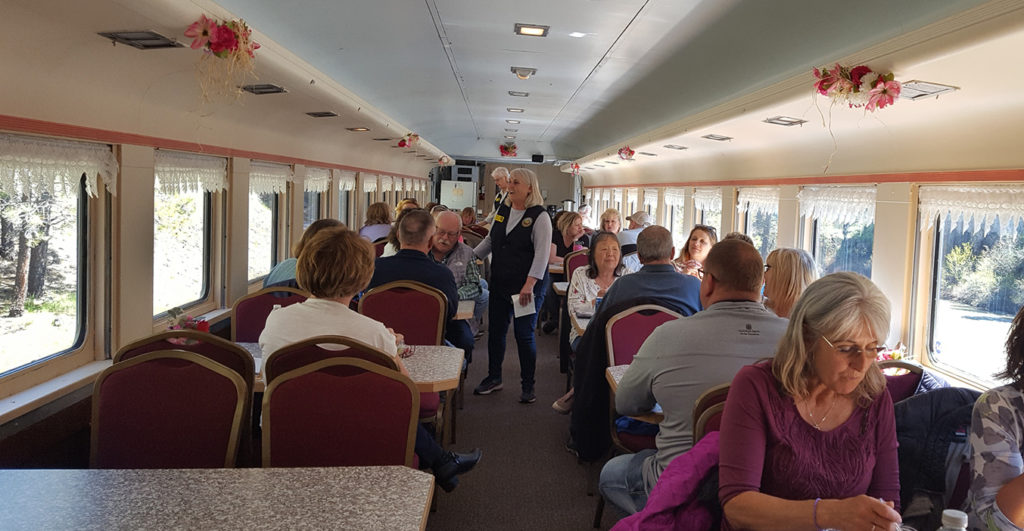 The Friends of the Joseph Branch is recognized by the United States Internal Revenue Service as a 501-c-3 non-profit organization with a mission to:
Promote the preservation, and enhancement of the Joseph Branch railroad;
Preserve, protect and publicly display historic artifacts relating to the Joseph Branch railroad and the communities and industries it has and does serve;
Promote public enjoyment of the natural and scenic beauty of the landscape through which the Joseph Branch railroad runs;
And to develop public facilities, information and appreciation for the Joseph Branch railroad, its preservation, enhancement and operation.
Members of the organization serve as volunteer certified engineers, carmen, conductors and car hosts on excursions. They work with the WURA on projects that improve the looks and comfort of the passenger equipment, depot and boarding sites. They assist with long-term planning to ensure the continuation of the passenger rail service on the Joseph Branch line. We are pleased to have trained first aid volunteers on all of our scheduled trips.
Notice: The Friends of the Joseph Branch hold their annual meeting at the Elgin Depot, in early December. Please watch for the date announcement. This is a time of celebrating the successful season, honoring the great work of our volunteers, and looking ahead to next year. 
Please consider joining the Friends of the Joseph Branch and participating in the fun and rewarding activities of the organization. We need your help and support to keep the train on track! Click here for a FOJB Membership form.